Back to product listing
JS910
HYBRID SECONDARY SEALANT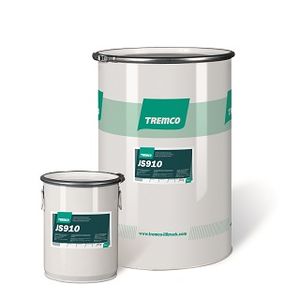 JS910 is a 2-component hybrid secondary sealant.
Combines the advantages of polyurethane and polysulphide sealants
HSE-friendly
Water-based
Free of isocyanates
Free of heavy metals
Solvent-free and highly thixotropic
Disposal as residual waste
No hazard pictograms
Machine-friendly rheological behaviour
Full adhesion to all glass and aluminium, galvanised steel as well as warm-edge spacers
Reduced mixer contamination
Fast curing combined with long pot life
Curing in all circumstances
*Please contact us for estimates on delivery times for this products as lead times differ per country.
Application
JS910 is compatible with all types of manual and robotic dispensing equipment currently available.
JS910, after mixing, must be homogeneous.
Part A is sensitive to water, hence we recommend to minimize water vapour penetration and adjusted cleaning.
After Application, there should be no air entrapped between JS910 and the primary sealant.
Make sure there are no air bubbles in the corners.
Glass must be perfectly clean, with no traces of detergent or any other pollution.
Spacers must be clean, dry and free from any other matter.
Recommended Application temperature 10-30°C
After Application, JS910 reacts with moisture. The curing speed is influenced by the humidity level in the surrounding air and the temperature.
For equipment cleaning, refer to the recommendations of the machinery manufacturer.
For full application details, please refer to our Technical Data Sheet.
Technical data
preliminary status
| Characteristics | STANDARDS | VALUES mixed product |
| --- | --- | --- |
| Colour | | Black |
| Mixing ratio | By volume | 100:10 |
| Mixing ratio | By weight | 100:6 ⋅ 35 |
| Tensile strength | EN ISO 8339 | > 0.8 MPa |
| | | PART A | PART B |
| --- | --- | --- | --- |
| Colour | | Black | Transparent |
| Viscosity* | Brookfield | 450–1000 Pa.s | 100–350 Pa.s |

* The values are valid at +23 °C, 50% relative humidity at standard mixing ratio.