Back to product listing
JS880
PIB PRIMARY SEALANT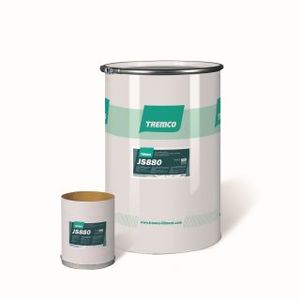 JS880 is a one-component polyisobutylene-based primary sealant specially developed for the manufacturing of triple glass sheet and large-size IG units.
High mechanical resistance
Very good resistance to high temperatures
Flexible at low temperature
High ultraviolet resistance
Very good adhesion to glass, aluminium, galvanized steel, stainless steel and Warm Edge spacers
No fogging
Very low moisture and gas permeability
Very easy to use

*Please contact us for estimates on delivery times for this products as lead times differ per country.
Application
JS880 can be applied with extrusion machines that are commonly used in the insulating glass industry at a temperature of +120°C to +140°C depending on the desired pressure and extrusion speed.
Wearing gloves is recommended while handling frames to prevent any fatty materials from being deposited on the surfaces, since this could weaken adherence and even create fogging.
Apply a regular and continuous strip following a minimum pre-established thickness.
Compression must ensure regular and sufficient deformation of the JS880 strip.
Pay particular attention to the continuity of the JS880 strip in the corners.
For full application details, please refer to our Technical Data Sheet.
Technical data
| CHARACTERISTICS | VALUES |
| --- | --- |
| Type | Polyisobutylene |
| Color | Black |
| Density* | 1.07 g/cm³ |
| MVTR | < 0.1 g/( m² ∙ 24h ∙ 2mm) |
| Gas Permeability | < 0.001 g/( m² ∙ 24h ∙ 2mm) |
| Extrusion Temperature | +120°C to +140°C |
* Typical values