Back to product listing
JS055
CLEANER FOR MIXERS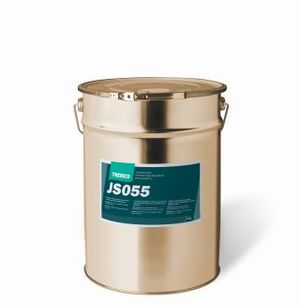 JS055 is a powerful cleaner for 2 component mixers.
No chlorinated hydrocarbon
Low evaporation rate
Facilitates the cleaning of mixers
Promotes the removal of cured sealant
*Please contact us for estimates on delivery times for this products as lead times differ per country.
Application
Apply undiluted in rinsing pumps (circulation) or in static cleaning baths.
Some ABS, silicone, rubber and polystyrene components and other plastics may be damaged upon contact with the product.
Use polyethylene, polypropylene or PTFE hoses and seals.
For full application details, please refer to our Technical Data Sheet.
Technical data
| CHARACTERISTICS | VALUES |
| --- | --- |
| Appearance | Liquid |
| Color | Colorless to light yellow |
| Density* | 0.91 g/cm³ |
| Flash point | > 62°C |
* Typical values