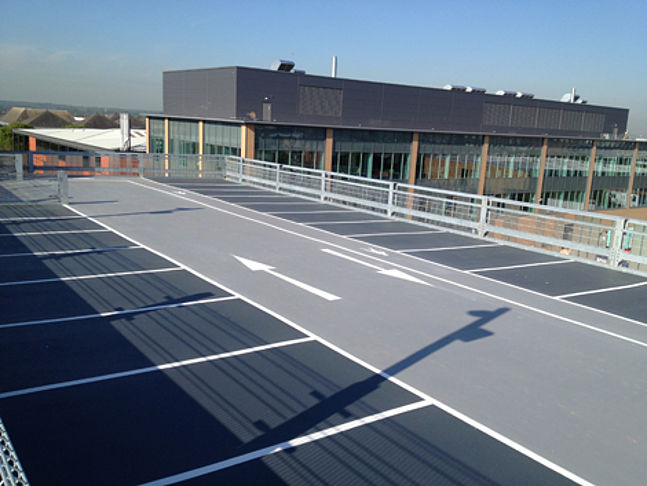 Client
Lonza
Completed
May 2013
Systems Used
TREMCO CP Urethane System (Roof Deck)
MMA Internal System
Coverage
6,512 m²
The project consists of a brand new MSCP for pharmaceutical company Lonza, who due to expanding their facilities on the Slough Estate require additional staff parking.
Huber is providing a bespoke structure using their modular system that utilises galvanised steel frame, permanent metal decking with in-situ concrete. tremco illbruck's CP Urethane system was specified for the roof deck while the MMA Internal System was specified for the intermediate decks. By being able to offer a range of products, tremco illbruck were able to meet the client's requirements of a fast track application with products that have a proven track record. The system was enhanced by tremco illbruck's many years of experience within the waterproofing market and the ongoing site and technical support that we offer.

While on site, the project was hit with many weeks of bad weather which resulted in the concrete slab getting wet. To prevent the systems being applied to a wet slab which could ultimately result in a failure, tremco illbruck attended the site regularly along with the site manager and specialist waterproofing applicator to make sure that the slab had reached the correct moisture content level before work could start again.