Fire & Rescue Centre, Wrexham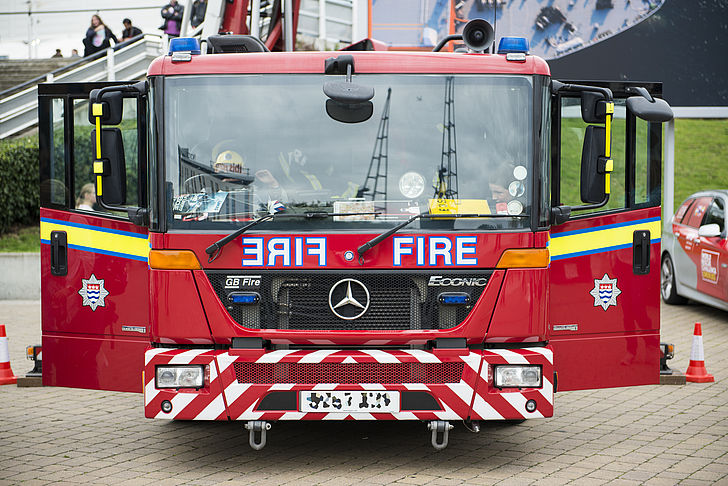 Client
Welsh Ambulance Service Trust
Architect
IBI Nightingale Associates
Contractor
BAM Construction
Coverage
250 m²
A number of TREMCO products have been used on the brand new Fire & Rescue Centre in Wrexham, Wales.
The work has been carried out by Mike Thelwell Flooring, a long standing user of TREMCO products. In conjunction with local TREMCO Area Sales Manager, a robust system was suggested which would cope with the regular traffic expected for a Fire and Rescue Centre.
Mike Thellwell Flooring are familiar with most of TREMCO's range of flooring products and felt comfortable using them in this situation based on their trusted performance and the comprehensive technical service support that is provided with all TREMCO products.
To ensure that TREMCO provided the correct specification, a pre site inspection was carried out and moisture readings were taken to ensure that the most suitable system was recommend for this particular application. With moisture readings above the BS8203, 2001 dry level of 75% RH, it was recommended that ES100 Single Coat DPM was used as this would allow the early installation of resilient floor finishes.
A two part epoxy DPM, ES100 accommodates moisture readings of up to 97%, is solvent free and only requires one coat which can assist with saving time and money on site. It was used in conjunction with CS100 Epoxy Primer and SX301 Latex Underlayment; which can accept foot traffic in as little as 90 minutes and provides a smooth finish prior to the application of a floor covering.
The TREMCO system that was used on the Fire & Rescue Centre in Wrexham was recommended based on TREMCO's thorough understanding of the flooring market and the excellent relationship that exists with the flooring contractor, which has been built on outstanding technical support and proven product performance.