Gatwick Airport MSCP 3 - Gatwick, West Sussex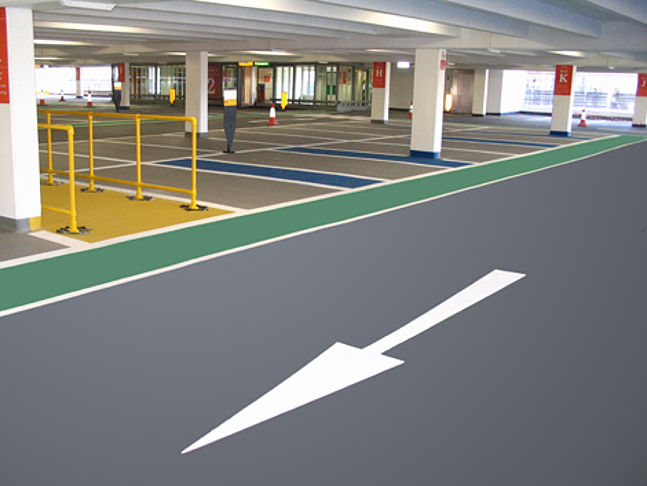 Client
BAA
Completed
2005
Systems Used
TREMCO MMA Rapid Cure Flexible System & Linemarking System
Coverage
20,000 m²
The four internal decks of MSCP 3 at the short-stay parking at Gatwick Airport South Terminal were coated with TREMCO's MMA Rapid Cure Flexible System as part of a major refurbishment.
Decades of road de-icing salts being trafficked into the structure had led to high chloride levels in the concrete leading to reinforcement corrosion and concrete deterioration. Extensive concrete repairs were carried out followed by electro-chemical remedial measures.

This involved installation of an impressed current cathodic protection system to the lowest two levels, where the chloride levels were highest and application of a surface applied migratory corrosion inhibitor to the upper two levels. Following the concrete refurbishment works, the deck coating systems were applied throughout.

The project was winner of the 2005 British Parking Association 'Best Refurbishment' Award.