Gatwick Airport MSCP 1 - Gatwick, West Sussex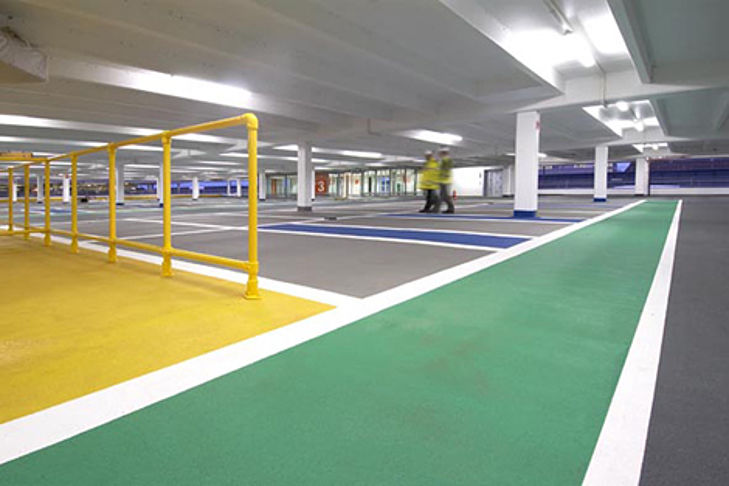 Client
BAA
Completed
2006
Systems Used
TREMCO MMA Rapid Cure Flexible System & Linemarking System
Coverage
20,000 m²
Following the successful completion of MSCP 3 at the short-stay parking of Gatwick Airport South Terminal in 2005, the refurbishment of MSCP 1 was carried out the following year.
Again, extensive repairs and electro-chemical concrete remediation measures including either cathodic protection or migratory corrosion inhibitors were carried out because of elevated chloride levels before coatings were applied to all levels.

The robustness of the TREMCO MMA Rapid Cure Flexible System has been demonstrated by its performance in this demanding environment with high vehicle movements and a structure that features a spiral vehicle ramp.artment.