Regent High School, London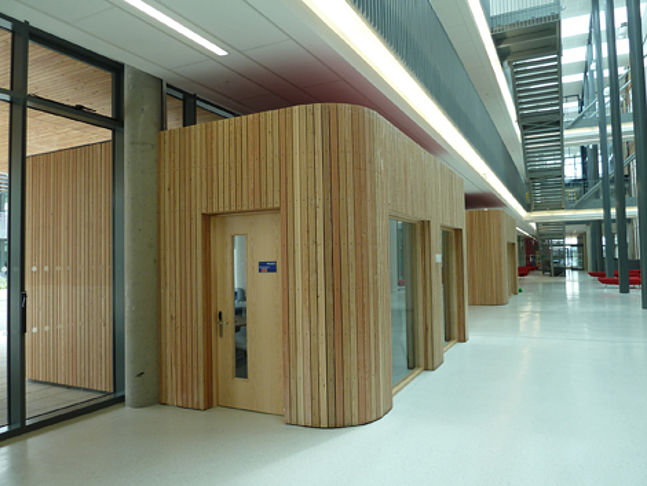 Client
London Borough of Camden
Architect
Walters & Cohen
Contractor
BAM Construction
Area Covered
10,000 m²
A number of TREMCO products have been used on a three year programme of works at a school in North London.
Middlesex Flooring were selected as the specialist installer to carry out the works at the South Camden Community College which has been renamed Regent High School after undergoing a £25million transformation. BAM Construction refurbished the old Victorian building onthe site, as well as constructing extensive new teaching and administrative facilities with the design work being led by Walters & Cohen.
Middlesex Flooring felt confident in using TREMCO products due to their performance and also the technical advice and support that they receive. The floor installation was part of a fast track programme, where Middlesex Flooring has to work closely with the main contractor to avoid disruption to other trades. To assist with the quick turn around time, TREMCO's local area sales manager would visited the site in order to help put the spec together.
Amongst the 10,000 square metres of different floor coverings installed over the three years were vinyl, carpet tiles, linoleum and rubber sheet and tile flooring. These were installed over ES100 Single Coat DPM and CS100 Epoxy Primer prior to the application of TREMCO smoothing compounds. ES100 provides a guaranteed surface damp proof membrane where moisture readings are above 75% and is supplied as a two-part treatment that is straight forward to mix and easy to apply. SF108 Pressure Sensitive Adhesive is EC1 compliant, has an exceptional coveragerate of up to 110 m² per 15 litre unit and was used to bond a number of the floorcoverings.