Fast Track Flooring, Glasgow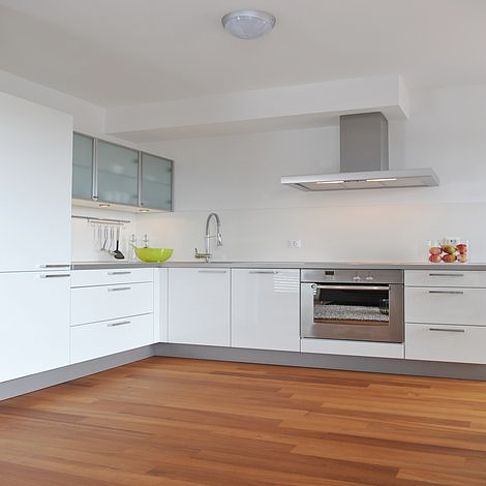 Client
Domestic Home Owner
Contractor
Ayrshire Flooring
Completed
March 2015
Products used
ES600 & SX500
TREMCO's ES600 and SX500 have recently been used on the refurbishment of a private house. The fast track system was used by Ayrshire Flooring as they could DPM, screed and apply the floor covering all in one day.
When selecting a system, speed of installation was of paramount importance. ES600 is a water based moisture vapour suppressant that can be used where moisture readings are up to 95% RH. With a typical drying time of just 60 minutes and no need to prime when used with TREMCO smoothing compounds, it can assist with a rapid installation.
Ayrshire Flooring used ES600 with SX500, a rapid drying smoothing compound. The smoothing compound has a walk on time of 30 minutes and a lay on time of just 90 minutes. When used in combination with ES600, floor coverings can be applied after approximately 3 hours.
The floor (including floor covering) was laid in a 6 hour time slot and the area was returned to use so as not to cause inconvenience to the home owner.