Back to product listing
JS562 HD
SILICONE SECONDARY SEALANT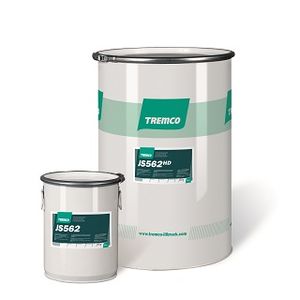 JS562 HD is a high modulus two-component elastomeric, neutral curing silicone sealant specifically developed for gas-filled IG manufacturing.
Neutral sealant with no strong odor
Excellent adhesion to glass, aluminium and galvanized steel
Excellent resistance to natural ageing
Part B is non-abrasive
Compatible with PIB primary sealants JS680, JS780 and JS880
Application of insulating glass for SSG systems and all insulating glass subject to (direct or indirect) ultraviolet exposure
High thixotropic behavior (no slump)
Adjustable working time
*Please contact us for estimates on delivery times for this products as lead times differ per country.
Application
JS562 HD is compatible with all types of manual and robotic dispensing equipment currently available.
In Part B, we recommend using a circuit lined with PTFE to minimize moisture penetration.
After application, there should be no air entrapped between JS562 HD and the primary sealant.
Make sure there are no air bubbles in the corners.
JS562 HD, after mixing, must be homogeneous.
Parts A and B must be used as soon as the packages are opened.
Compliance with implementation conditions: users must ensure compliance with the recommendations of inspection bodies or with our recommendations.
For full application details, please refer to our Technical Data Sheet.
Technical data
| CHARACTERISTICS | VALUES (mixed product) |
| --- | --- |
| Type | Two-component neutral silicone |
| Color | Black/Anthracite |
| Mixing Ratio (by volume) | 100:10/110:10 |
| Working Time* | 30-60 minutes |
| Open Time* | 15 minutes |
| Shore A Hardness | 35 |
| Tensile Strength | > 1.0 MPa |
*Typical values