Back to product listing
ES600
Moisture Vapour Suppressant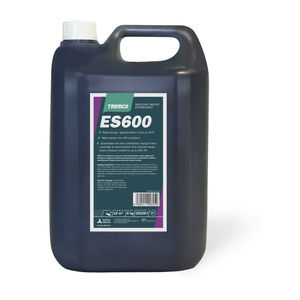 ES600 is a ready for use, one part, water-based moisture vapour suppressant.
A surface moisture vapour suppressant developed to suppress residual construction moisture in cementitious subfloors including power floated concrete and sand/cement screeds.
Guarantees the early satisfactory laying of floor coverings to sand/cement and concrete bases where moisture content is up to 95% RH
Rapid drying - approximately 1 hour at 20°C
Easy to apply – primerless application and single component, no mixing required
Water based, low VOC compliant
Suitable for heated concrete and sand cement screeds (provided the surface temperature does not exceed 27°C in accordance with BS 8203 and BS 5325)
Moisture Testing
(in accordance with British Standards 8203)
Hygrometer readings must be taken and recorded so that the correct system can be selected.
Concrete curing compounds and over-trowelled concrete will extend the time taken for the hygrometer to reach equilibrium.
Subfloor measurement readings of up to 95% RH (measurable) can be accommodated with the system.
Conditioning
Condition the contents by storing for 24 hours at +15°C to +25°C as cooler temperatures will increase viscosity and make application more difficult. Higher temperatures will speed the chemical reaction and therefore reduce working
pot life.
Preparation
The surface must be firm, sound, clean, dry and free of any other contaminants liable to prevent penetration into the substrate or adhesion to the surface.
All dust and plaster deposits must be removed and vacuumed.
Remove all surface water. Highly polished surfaces or concrete containing a curing agent or surface hardener may require shot blasting.
Power floated concrete must be abraded or shot blasted to provide a good key for adhesion.
Priming
In most circumstances no priming is required.
For further information please contact tremco illbruck Technical Services.
Application
Note: drying times are based on ambient conditions, and will be slower in cold
and/or wet conditions. Good ventilation is essential.
Shake the bottle to mix contents immediately prior to use.
Pour into a rectangular bucket or paint tray.
ES600 must be applied in two coats.
1st Coat: Pre-wet a roller in the ES600.
Apply the 1st coat in one direction ensuring that the worked material is well into the substrate.
2nd Coat: When the 1st coat is touch dry, approximately 15-30 minutes at 20ºC, apply the 2nd coat in a direction at right angles to the 1st coat.
It is essential that a pin-hole free coating is achieved and to maintain a coverage rate of 32 m² per 5kg per coat (i.e. 5 kg unit covers 16 m² @ 2 coats). The overall dry film coating thickness should be a minimum of 150 microns.
Allow to dry to a tack-free film. At 20ºC the drying time will be approximately 30 to 60 minutes on the first coat and 60 to 120 minutes on the 2nd coat.
Cover with a minimum 3 mm thickness of an appropriate TREMCO smoothing compound to provide an absorption medium for any subsequent adhesive.
It is not always necessary to cover ES600 with a smoothing compound as certain TREMCO adhesives may be applied directly.
In all cases it is advisable to apply the adhesive between 1 and 2 days after the final coat of ES600. For further information contact tremco illbruck Technical Services.
For full application information, refer to product data sheet or contact tremco illbruck customer services on 01942 251400
Certificates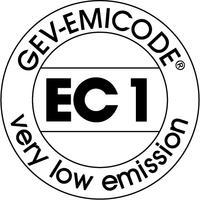 Technical data
PROPERTY

RESULT
Composition
ES600 is a modified synthetic polymer emulsion
Density (at +25°C)
1.0
Chemical Resistance
Consult technical services
Coverage
2 coats will cover up to 16 m² per 5 kg unit
Drying Time
1 hour at 20°C
Storage
Store between +5°C and +40°Cin shaded dry conditions
Protect from frost
Rotate stock using old material first
Shelf Life
6 months when stored in its original unopened containers