Old Admiralty Building, London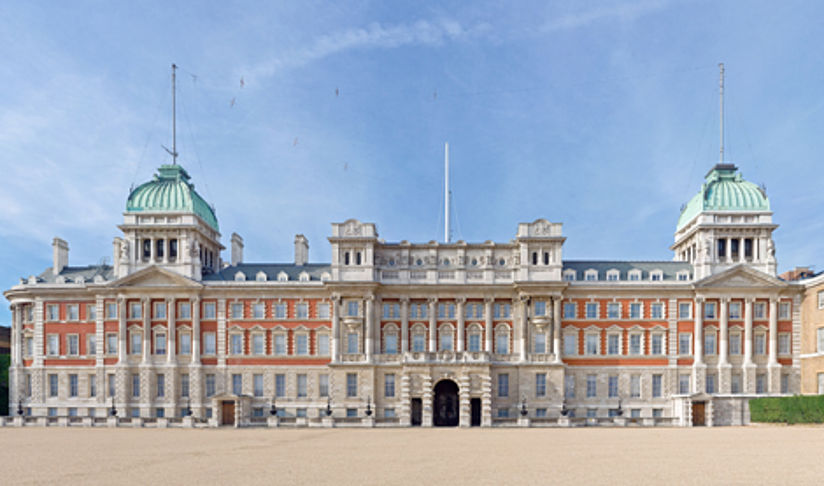 Client
Foreign and Commonwealth Office
Consultant
Heritage Surveys Ltd
Specialist Applicator
Cemplas Ltd
Completed
September 2011
Systems Used
TREMCO CP250 & CP620
Coverage
1,000 m²
The courtyard of the Old Admiralty Building is a landscaped area linking OAB with Horseguards Parade.
The surfacing of resin-bound aggregate on asphalt was allowing water ingress to the area below which houses emergency power generation and supply controls serving much of the Whitehall office building estate. Previous attempts to solve this by re-surfacing had not been successful.
Jon Evans of Heritage Surveys was tasked by the F&CO with getting to grips with the problem. His solution centred on stripping the existing surfacing and applying a bonded, elastomeric membrane to the slab. The surfacing would have to be compatible with being overlaid with bituminous surfacing. Following discussions with manufacturers Jon specified TREMCO CP250 Liquid-Applied Waterproof Membrane which had been successfully used on a number of similar projects in London.
The project was tendered and the successful contractor, Triton Building Restoration carried out the works in Summer 2011. A temporary roof was installed to protect the naked structure following removal of the surfacing and the work was carried out in 2 phases to allow access through the courtyard. Logistical challenges due to the location adjacent to Trafalgar Square were met and overcome.
Specialist applicator Cemplas installed the waterproofing which is an advanced single-pack moisture-curing polyurethane system that requires no primer and can be applied in one layer to damp concrete. It cures rapidly and the following day can be integrity tested by low-voltage electronic testing. This is crucial in checking for defects in the membrane, and once successfully completed everyone can be confident that the system can be buried without fears of having to come back and dig areas up to repair leaks. Testing was carried out by Thornton Consulting as the areas were completed. Following testing, CP620 Heavy Duty Protection was laid on top of the waterproofing and areas were handed over to the main contractor.
Bituminous surfacing was installed to restore the correct levels and provide a base for the new resin bound surfacing which is chosen to match the gravel surfacing of Horseguards Parade.