Back to product listing
JS336
HOTMELT BUTYL OUTER SEALANT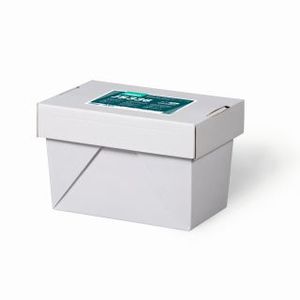 JS336 is a butyl-based hot melt sealant for IG units.
No metering required (one-component)
Limited waste upon application
Very fast handling of insulating glass after cooling down (a few minutes)
Excellent adhesion to glass, aluminium, galvanized steel and Warm Edge spacers
Easy to apply
No cleaning or purging of dispensing equipment required
Neat corner finishing
Very low moisture vapor permeability
Solvent-free
*Please contact us for estimates on delivery times for this products as lead times differ per country.
Application
JS336 is compatible with all types of manual and robotic dispensing equipment currently available.
The product must be applied on a clean and dry surface.
Ensure that the machine flow rate is adjusted according to the air space to be filled.
The product should be applied into the cavity of the IG units in such a manner that complete wetting of the glass and spacer occurs.
In case of single barrier, IG unit glass/spacer bar assembly must be kept tight (clips, grips with beam) during JS336 application.
The minimum thickness of the sealing joint must be > 3mm.
Recommended extrusion temperature: from +175°C to +185°C at applicator nozzle outlet. Check the application temperatures every day with a probe thermometer.
For full application details, please refer to our Technical Data Sheet.
Technical data
CHARACTERISTICS
VALUES
Type
Hotmelt Butyl
Color
Black
Density*
1.14 g/cm³
MVTR
< 0.06 g/( m²

∙

24h

∙

2mm)
Extrusion Temperature
+175°C to +185°C
* Typical values